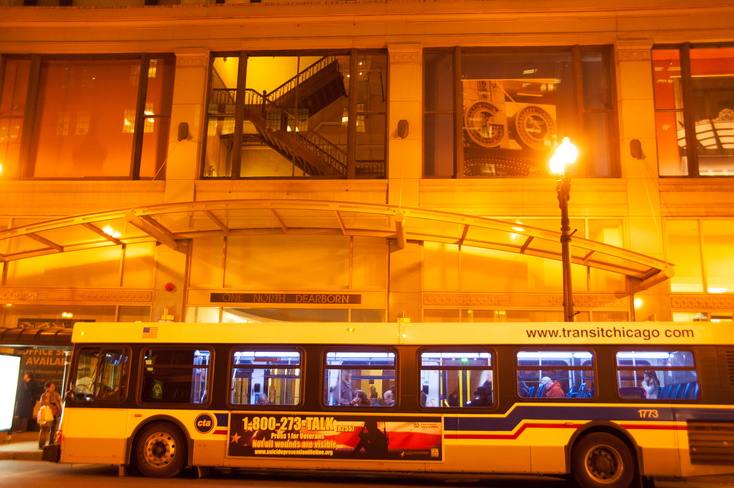 How many Chicago motifs can you find here?
I see:
The

CTA

Bus with its classic 'cta' logo
The "One North Dearborn" street address
The JCDecaux bus stop
The picture of the marquee of the Chicago Theatre visible through one of the windows
The picture hanging to its right. I recognize it, but can't recall where it's from
And finally, the classic Chicago windows on the 1 N. Dearborn building.
Oh, and if you look at the windows very carefully, you'll see the reflections of the Oriel windows of the building across the street (Three First National Plaza).